Ernest Hemingway did his best writing in cafés, and it's not hard to see why: All that intimate atmosphere and good food and drinks does a writer well.
Even if you're not the nxt great American novelist, you'll find something to like about the best cafés near Hardeeville, SC. The next time you find yourself in the area, swing by these three establishments for some neighborhood cheer!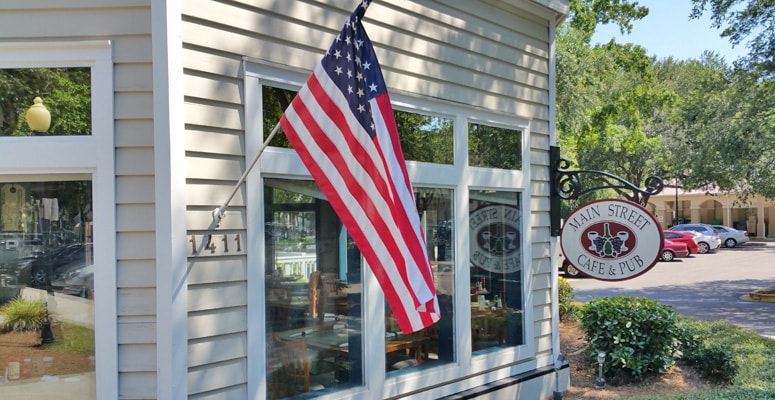 This is a Neighborhood Cafe and Pub on Hilton Head Island, serving consistently good food at reasonable prices since 1999.
Enjoy the cheerful spacious dining room and comfortable outdoor patio where pets are welcome. Some of their most popular items are: Seafood Chowder, Pimento Bacon Cheeseburger and Blackened Shrimp Risotto, and All You Can Eat Crab Legs which was rated #7 in the Top 9 All You Can Eat Crab Leg Restaurants on the East Coast by Tabelog.us.
Enjoy Happy Hour, Mon-Sat from 4-8pm, with half price appetizers including drink specials daily (Available at the bar and high-tops only).
You'll want to see the menu at Twenty/20 Café with your own eyes. Here, you can get gourmet delicacies from the best suppliers around. Whether you need a cup of fresh-roasted coffee to start your day, world-class gelato to satisfy your sweet tooth, or even some handcrafted chocolates, this café can deliver.
Their desserts are to die for, and there's no better place to enjoy them than this stylish yet comfortable café. You'll find truffles, coconut balls, and other custom desserts—but nothing tops the artisanal Ritual Chocolate bars, a rich and dark concoction that won the 2013 Good Food Awards!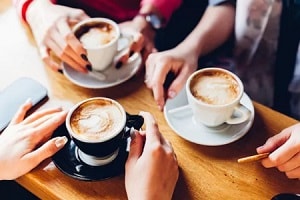 With a gourmet coffee bar and plenty of delicious breakfast, lunch, and dessert treats, Watusi Café is the laidback neighborhood café you've been waiting for. They place a high value on health in their meals and even include a range of gluten-free and vegetarian options.
Settle into a cup of fair trade coffee and a classic Belgian waffle for breakfast. Stop by a little later and try one of their signature sandwiches or wraps, like a BLT or Rueben, for lunch. This is a dog-friendly café, and you can order something special for your furry friend from the outdoor patio menu!
Find Your New Neighborhood Haunt
If you've been looking for a regular place to eat and relax, each of these three cafés near Hardeeville, SC, fits the bill. It's all a matter of choosing one with the perfect vibe for you. Check out their websites to learn more about them—including their full menus!