On a hot summer afternoon in Bluffton, you'll want to do more than just dip your toes in the water. This month, we want to shine our business spotlight on Aqua Pool Blues, a local maker of custom pools. From design to construction, they'll give you the perfect way to relax.
We want to shed some light on the services they offer. Read on and discover what this pool store can do for you!
Premier Custom Pools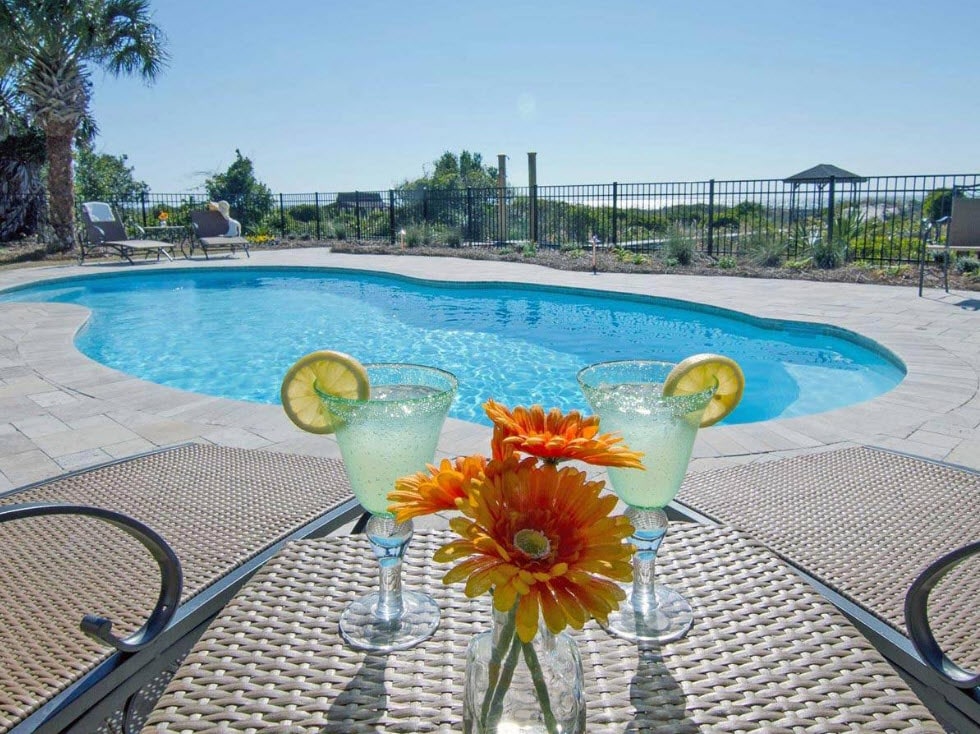 Pools come in many shapes and sizes. Whether you're looking for swimming pools, spas, water features, or water parks, Aqua Blue Pools has you covered. Their team of pool designers can incorporate everything you want—and introduce you to features you didn't even know you wanted!
Their team is highly artistic and creative, and they approach each project with a fresh mindset. When you design beautiful pools for a living, it's important to continually draw inspiration from new places—and that's exactly what this team of innovators does.
A Range of Frameworks
You can create soothing sights, sounds, and experiences from a vast selection of pool types and features. Add water fountains, streams, fountains, and even reflecting pools to your creation. Aqua Blue Pools can create:
Infinity Pools, with water flowing over the edge(s), creating the illusion of a boundary-less pool.
Plunge Pools, small and deep pools perfect for a quick, refreshing dip.
Beach Entry Pools, with sides that gradually slope from ground level down into the water.
They can sculpt all sorts of shapes, from simple circular or rectangular to more visually dynamic geometric and free form structures. If you have a vision in your head, they can add to it and really bring it to life!
Perfect for Any Outdoor Project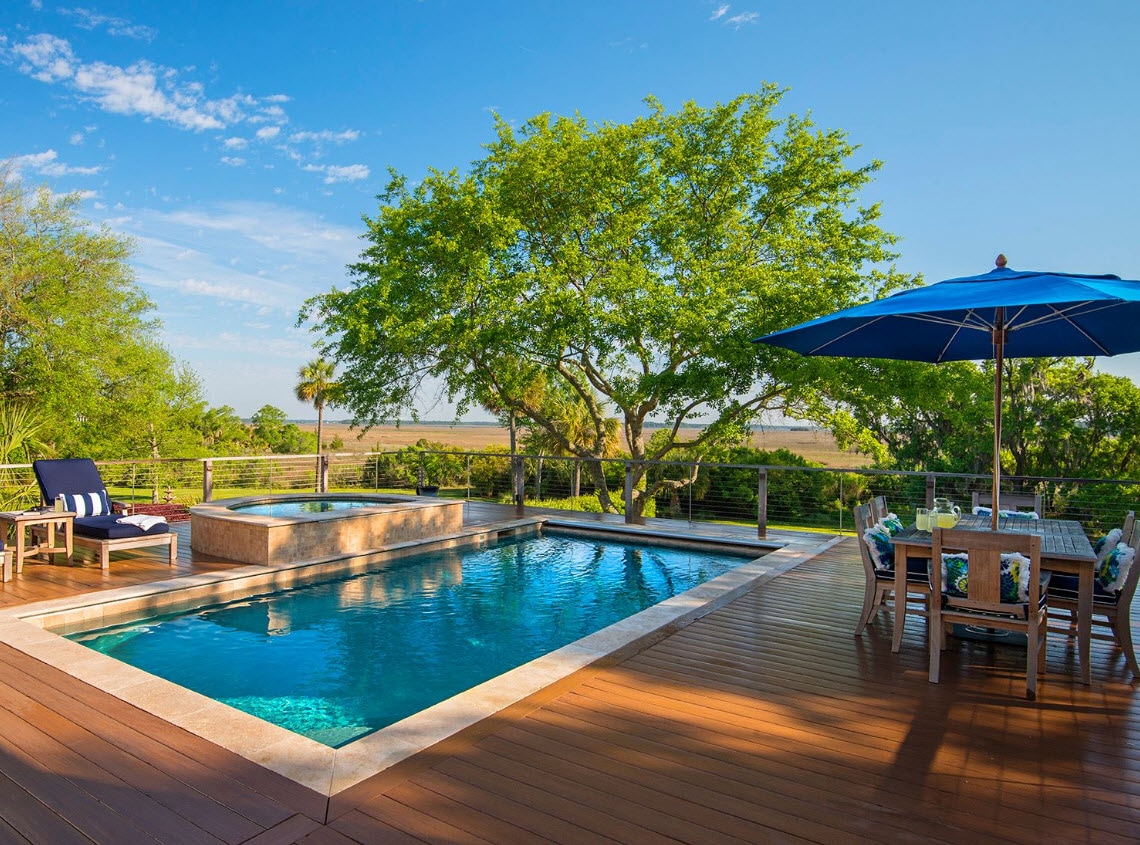 Aqua Blue Pools can offer support at every leg of your journey. From designing your pool to constructing it from scratch, they offer unique insights along the way. They can also renovate an existing pool, bringing it up to code and into the modern world.
They do so much more than just build and maintain pools—they will entirely design your outdoor area with a variety of amenities that suits your needs and desires. They can add fire features, gazebos, and outdoor kitchens to make your pool space come alive. Glass stones and lava rocks will truly elevate the atmosphere. Friends and family alike will find the final product to be an excellent gathering spot!
When all that's done, Aqua Blue Pools can even help you maintain your pool and outdoor living lifestyle. Maintenance is essential for the health of the pool, and their team will keep yours in prime condition.
Plan Your Next Luxury Pool in Bluffton or Charleston, SC
Aqua Blue Pools sees pools and spas as beautiful works of architecture. They're happy to help you create or enhance your pool near Bluffton or Charleston, SC. Check out their work online, follow Aqua Blue Pools on Facebook, and give them a call to break ground on your next new luxury pool!