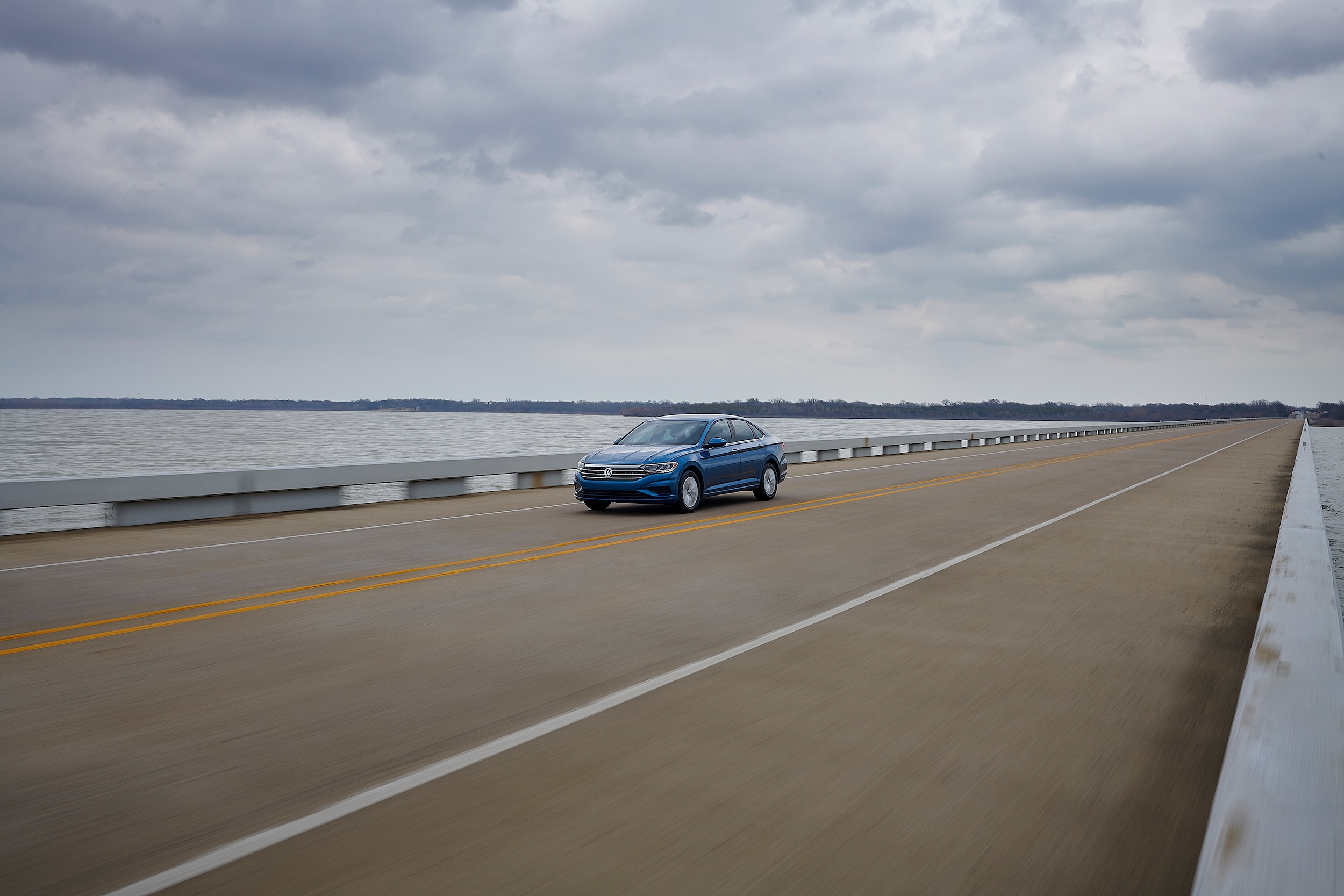 At Hilton Head Volkswagen, we've sold many Volkswagen Jetta sedans over the years. This classic car has gone through many generations, and all have provided a stylish, unique, and exciting sedan. Well, you can expect even more from the new Volkswagen Jetta near Hilton Head Island. There's more tech to enjoy, a modern style, and engineering that lets you enjoy exciting performance while getting more from the fuel you put in it. Read on for more details about the new Volkswagen Jetta at our dealership!
What to Expect from Every New Jetta for Sale Near Bluffton
Every new Volkswagen Jetta shares a terrific driving experience. The ride is comfortable and handling precise, which is great if you're a thrill-seeker. The engine makes acceleration instant while still getting impressive fuel economy on the highway and in the city. The exterior design is stylish, while the interior provides a lot of room for both passengers and cargo. Plus, even the base Volkswagen Jetta has items like driver-assist safety features and an infotainment system!
One of the best parts of every Volkswagen Jetta has been that it's a sedan that you can easily customize to suit your personality. The compact sedan class has many models that look exactly the same, but you can pick the Jetta out of any lineup. The new Volkswagen Jetta offers Beaufort drivers even more ways to personalize it, and you can see those ways for yourself when you visit!
Contact Hilton Head Volkswagen for Even More Details
We've always been a fan of the Volkswagen Jetta, and we know that many drivers have as well. If you're interested in what the new Volkswagen Jetta has in store for you, be sure to contact our dealership today to talk with a member of our staff about it!