The Signs You Need Brake Service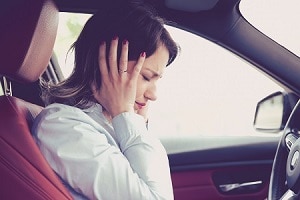 What are the signs that you need brake repair? There are quite a few of them, so it's smart to keep an eye out for them. You should have your brakes inspected if you notice:
Odd Noises. Many brake pads are designed to squeal or squeak when they're nearing the end of their life, so listen for odd noises as you brake.
Vehicular Veering. If your car pulls to one side as you brake, a lack of brake fluid could possibly be the culprit.
Vibrations in the Brakes. Notice vibrating brakes when you press down on the pedal? Have your brakes checked out ASAP.
As a preventative measure, you should have a brake inspection performed every six months or 6,000 miles. Have it done when you go in for an oil change and tire rotation!
Brake Inspections Made Easy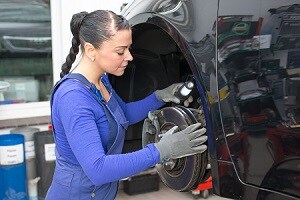 When you need brake repair for your car, truck, or SUV, our service center is well equipped to assist. We have cutting-edge technology perfect for precision repairs, and our certified technicians have the know-how to get your car back on the road in no time.
Your brakes are a complex system, but we can handle repairs and replacements for every part, including:
Brake pads
Calipers
Hoses & lines
Rotors
Brake fluid
We'll use genuine OEM parts for every repair, so you can count on durability and quality for the long haul.
Schedule Brake Repair near Me
If you've been looking high and low for a dealer that can handle brake service, your search can end here. Our team at Hilton Head Volkswagen can handle all your brake inspections with careful attention to detail.
Make an appointment for brake repair near you at our service center. We'll work efficiently to solve every brake issue and return your car to the roads of Hardeeville, Bluffton, and Hilton Head Island!