It probably goes without saying, but the engine is a critical part of your car. You should keep it well cared for if you want to reap the best performance benefits, and the best way to do that is by regularly making time for an oil change near you.
At Hilton Head Volkswagen, we help drivers across Hardeeville, Bluffton, and Hilton Head Island perform their essential oil service. We're happy to help you, too-just make an appointment at our service center to get started!
Oil Changes for a Busy Schedule
There's nothing better than having a team of highly qualified experts at your service. Our service center technicians are all certified and factory-trained, so you can feel confident in their work. They work efficiently and will have you out the door in no time, so you can get back to the roads-and onto your latest adventure.
We'll drain and replenish your oil reserves with your choice of conventional or synthetic oil. We'll change your oil filter, so the fresh oil starts off on a promising note. If you need any other fluids checked and topped off, we're happy to do that, too. Check out our service coupons for incredible deals on oil service!
Signs You Need an Oil Change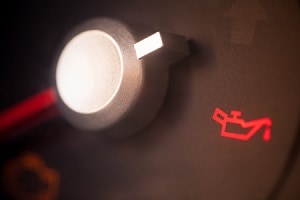 So, how will you recognize that you need an oil change? For most cars, we recommend changing your oil every six months or 6,000 miles as a preventative measure, but it's still smart to be on the lookout for any physical signs you need an oil change. Watch out for signs like:
Blackened Oil. Fresh oil is amber in color, translucent, and smooth. Oil gone bad will be black and gritty.
Loud Engine Noises. Knocking from the engine means the oil isn't doing its job-those metal parts inside are grinding against each other.
Dashboard Warning Lights. Keep an eye out for oil pressure, oil level, and check engine warnings.
Schedule an Oil Change near Me
Think your car needs oil service? Schedule an oil change near you at Hilton Head Volkswagen. We're proud to serve Hardeeville, Bluffton, and Hilton Head Island, and we're honored that you've visited our website to learn more about our services. We hope to be of service to you!