As you're searching for your next vehicle, you'll come to find there are many options available. As a Volkswagen dealer near Hilton Head Island, SC, Hilton Head Volkswagen works hard to bring a unique inventory of vehicles to drivers across the region.
Variety and choice is important to us. From hatchbacks and sedans to SUVs, you'll find a large selection of Volkswagen vehicles on our lot. Our pre-owned and certified pre-owned inventories are worth checking out, too. After leaving, our dedicated service team will provide all the maintenance necessary for your car.
New and Pre-Owned Volkswagen Vehicles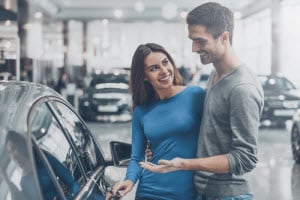 If you've checked out our inventory a few different times throughout the car-buying process, you'll come to see that it does change frequently. Looking for a convenient car for the daily commute? The VW Jetta or VW Passat may be up your alley. Want a fun-to-drive sedan that provides outstanding performance? The Volkswagen Golf GTI may come calling. If your family is growing and you need extra space, the VW Tiguan has third-row seating and plenty of cargo room.
Of course, not everyone is always looking for something brand-new. If that new car smell isn't a requirement, there are a wide range of options in our pre-owned inventory, including the Volkswagen Certified Pre-Owned inventory.
Every certified pre-owned vehicle comes with a certified pre-owned limited warranty, model-specific. If you're ever to come across a bump in the road or your car doesn't start, 24-hour roadside assistance is there for you. These cars must also pass an extensive 100+ point inspection, checking interior and exterior components, the engine, underbody, and more. You won't see a car in the certified pre-owned inventory if it doesn't pass this rigorous inspection.