Brakes are obviously an essential component of safety behind the wheel. To ensure that you have the full stopping power you need, it's important to have a set of highly functioning brake pads. Many drivers near Hardeeville, Bluffton, and Hilton Head Island may be wondering: When should you replace brake pads?
There's no easy answer as far as years or mileage. With brake pads, you need to monitor the condition of the pads themselves, and we at Hilton Head Volkswagen are here to give you the strategies to do so! 
Related post: Why Do My Brakes Squeak?
See & Hear the Warning Signs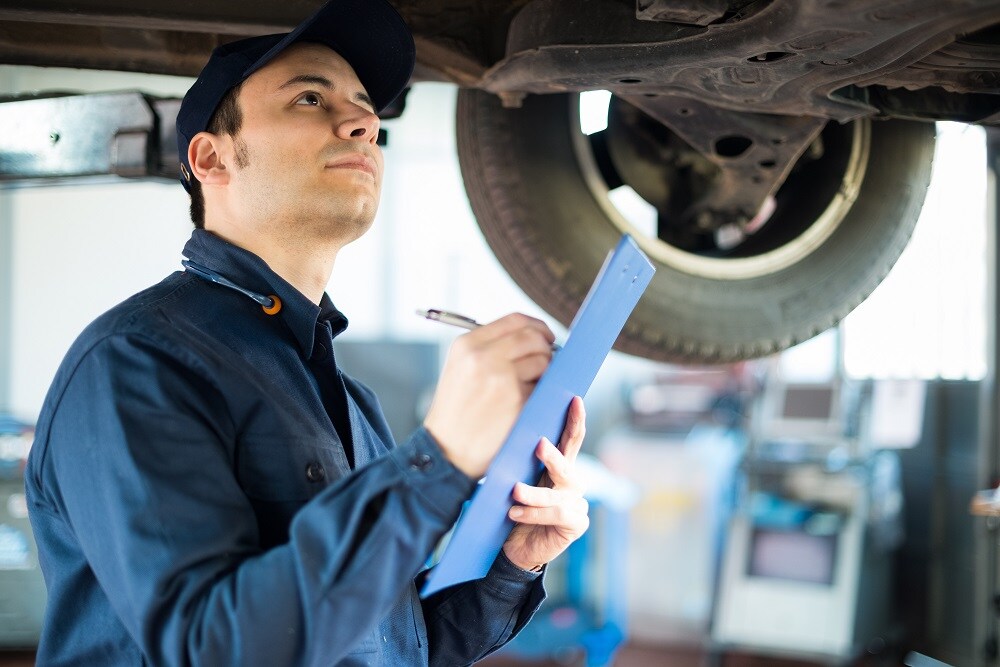 You should always change your brake pads when they get too thin…. The question is, when will you know? You can check your brake pads visually, as they should be visible through the spokes in your wheels. When they're less than a quarter-inch thick, you should have them replaced soon.
Many pad manufacturers install steel springs, known as wear indicators, near the base of the brake pads. When the frictional material wears down far enough, these springs will be exposed and scrape against the rotors, making a squealing sound. Be sure to study up on the reasons why brakes squeak. If you forget to check visually, the indicators are a great second defense.
Preventative Measures: The Brake Inspection
Visual and audial check are well and good, but the best line of defense is a brake inspection performed by technicians on a routine basis. The certified experts at your local service center are trained to recognize brake pad wear, and they can catch problems with the rotors, calipers, and other aspects of your braking system.
How often should you have your brakes inspected? It's most convenient to do it when you have your oil changed and tires rotated. Your service technicians can alert you when you need new pads and have the replacements in on the very same day.
Extending the Life of Your Brake Pads
Like every other part of your vehicle, brake pads have a natural lifespan. That lifespan is highly variable, however, and there are certain strategies you can use to extend it for as long as possible. They include:
Slower Driving. Fast driving and sudden, sharp stops really do a number on the brake pads. Lighten up on the accelerator, and you won't wear out the brake pads as quickly.
Reduce the Weight. Make sure there's no unnecessary cargo in the vehicle. The more the weight, the more pressure you'll put on the pads.
Flush the Brake Fluid. It's smart to perform this service every 25,000 miles or so.
Schedule Brake Repair with Us in Hardeeville, SC!
We hope this guide gives you a clearer picture of when to replace brake pads. When you need brake repair service, just make an appointment at the Hilton Head Volkswagen Service Center.
Our fully certified, factory-trained technicians can inspect your brake pads, rotors, calipers, and more and let you know when it's time for replacement parts. Before you know it, we'll have you back on the roads of Hardeeville, Bluffton, and Hilton Head Island!